Hello and Assalamualaikum! my name is Nadiya Najib. I am an inspired Pakistani  lifestyle blogger currently living in Lahore with my husband. My full-time job  is Assistant Manager Business Development in an Information Technology company called BroadPeak Technologies. This blog is my diary where I share my thoughts about relationships, organizing, stories of struggle, well-being,  genealogy and different passions. I love color and that is reflected in my paintings. I want this blog to be an ultimate source of creativity and inspiration. I am passionate about traveling, making journals, family trees, painting, de-cluttering, scrap-booking, Tennis and pets. I believe that life is too short. Do what you love. Make time for things that make you happy!  
Other than office, there are many things that keep me busy as follows: 
Tennis – I play approx 2 hours of tennis everyday. 
Genealogy – I am a genealogist and have discovered my family up to 1560s 
Stamp collection – I have inherited this hobby from my ancestors
Blogging – I write about anything that I feel could be of value to the readers 
Painting – I use acrylics in most of my artwork
Pakistani dramas – I enjoy watching dramas and following episodes
Namaz, Quran – I try to say 5 prayers everyday and read Quran whenever I can
Table tennis – I also like that game whenever I get a chance to play
Traveling – I am a travel enthusiast and love exploring new places
Trekking – I love trekking on mountains and hills for exotic view from the top
Journaling – I love travel journals of exciting tours or of important discoveries
Poetry – I have been writing poems most of my life and have won competitions
Decor – I am interested in keeping an exotic home with quality wall hangings
Pets – I have a persian cat Muffin who I love more than anything and a lab Magic
I am inspired by faith, nature, creativity, colour, purity, minimalism, essentialism and enthusiasm. 
So far in my life I have lived in 22 houses and worked with 9 companies. I lived 5 years of my life in London. I have worked under 13 bosses so far and have been a supervisor and manager. My family fought a painful battle with Cancer and we lost our dad in 2012. The whole world turned upside down and the ones we expected to be there for us, betrayed us badly. I got divorced end of the same year. I got engaged in 2013 and married last year. That finally gave me the hope that if there are bad people in the world, there are good ones too. Thank God I was saved from becoming a pessimist.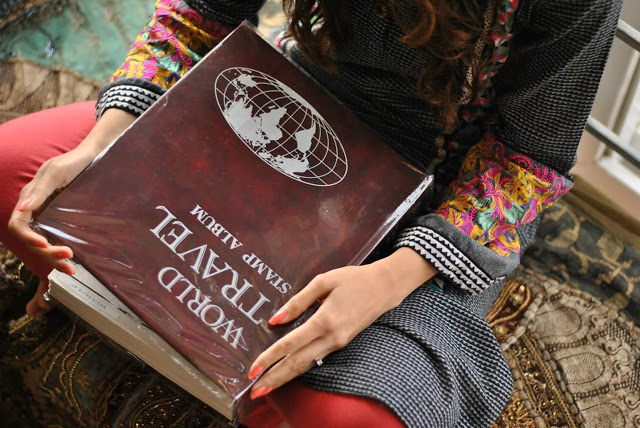 Having been through severe tests in my life so far, I also want my blog to be a place where those who are suffering can find solace. Whether you are moaning the loss of a loved one or you have been deceived by someone you never expected it from, I want this blog to be a place where readers find stories of struggle and their burden can be shared or reduced.  

I come from a very artistic and creative family. My dads hobby was photography and captured some masterpieces. My mom is an artist and a writer. She has held over 12 solo painting exhibitions. She writes for newspapers like The News and Dawn. She has her own blog which you can access here.  My older sister Nataliya is the one who inspired me to write and start my own blog. Here is a link to her blog. She is also a photographer by profession and has her Facebook page here. My younger sister Waliya is a full time photographer and her work can be seen here. Thanks for stopping by and I hope you like the articles on this blog. 
About The Blog
This blog is my voice. In this blog 'A Little Bit of Everything', I write about random subjects like Organizing, Genealogy, Relationships, Wellbeing and Traveling. I wish to make this blog an ultimate spot to get inspired. I want this to be a creativity hub with ideas for your latest DIY projects. 
Through my blog, I try to add value to peoples lives by sharing ideas of how they can make their lives and homes clutter free. How they can get rid of unnecessary obstacles and achieve their goals. How they can look their best by using natural everyday products from their fridge on their skin. I try to keep life as simple as possible by making the most of what we have and focus on minimalism. 
I also try to encourage hobbies and interests in this blog. I feel that hobbies play a major part in a persons happiness. We all need some 'me – me' time where we can be alone and enjoy doing what we love. Life is too short to sacrifice our happiness for work or the daily grind. If we really want something, we can always make time for it no matter how busy our routine may be.