Genealogy Journal – Part V (Family Trees)
Genealogy Journal – Part V (Family Trees)
Dear Readers, 
In this journal, we started off with Introduction. Then followed My Pedigree and my Important finds. Now we are finally moving on to Family Trees section which will be shared in this post. 
Family trees section starts here
My dads, dada's and dadi's trees
My great great grand parents, papa's nani's, and my nanas nana's. 
My nanas ancestors showing no signs of women on this planet
My great great grandfathers
Gul-e-Gulsher (Our ancestral home ancestry)

It concludes with a big family tree made on different A4 papers with pencil which is folded inside the journal. This tree includes all my known relatives.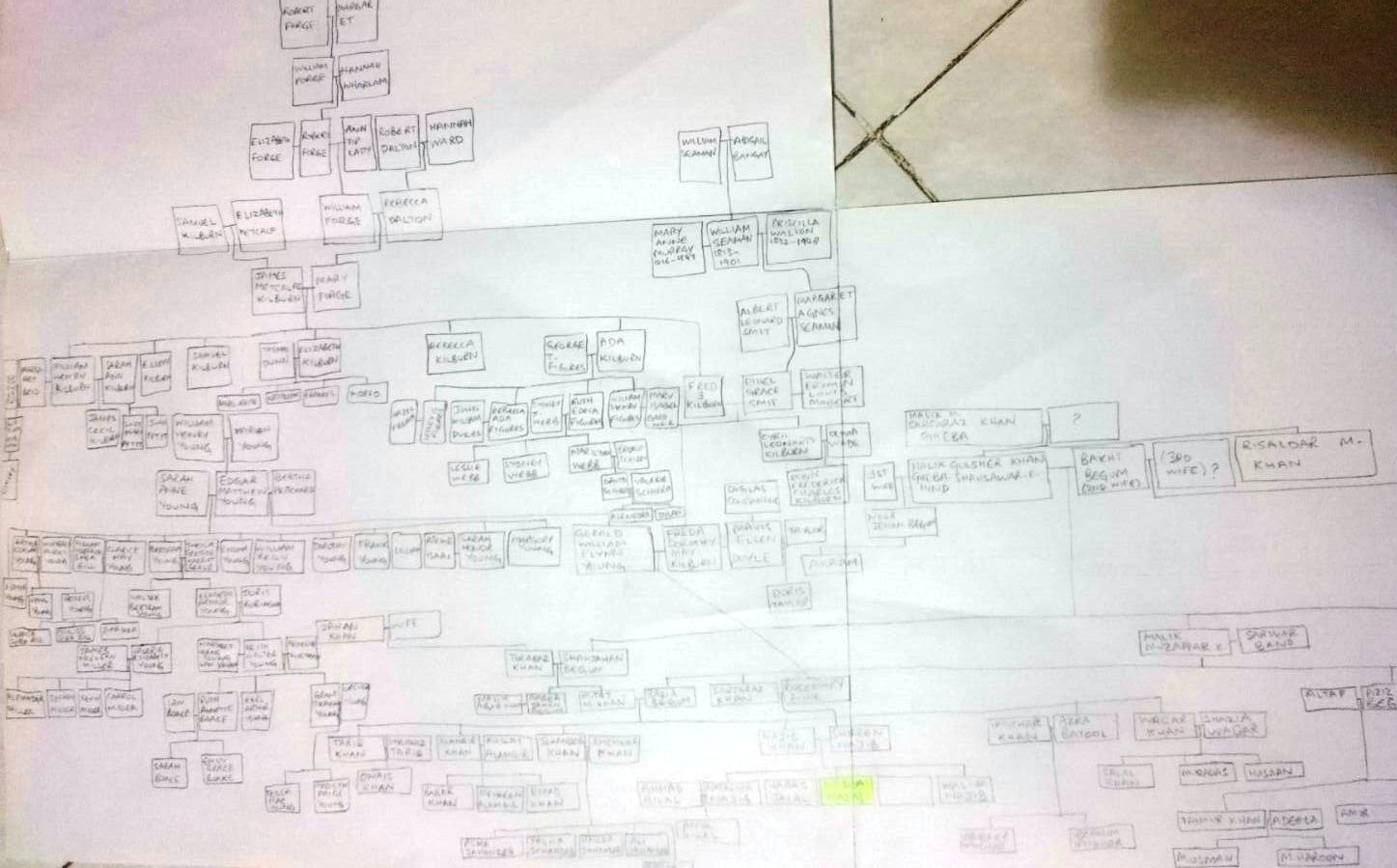 Next part in this series is about Blogs and articles. Stay tuned.